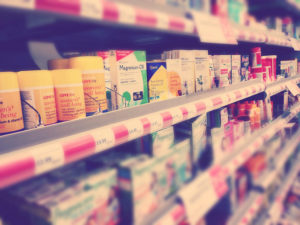 Long established chain of health food stores with distribution center. With over 15 stores, the company can leverage its buying power and offer private labeled products. General Manager operates the business with little participation from the owner.
The stores offer a balanced mix of vitamins and supplements, grocery, refrigerated, frozen, produce, health and beauty and bulk foods. All stores owned by one owner but franchise opportunities exist for expansion.
High Volume and high profits. Included in sale is $2,000,000 inventory.
Ecommerce would be an excellent enhancement to this business. The company has some private labled products exclusive to it only. Its long term customer base could also enhance an ecommerce effort, which has never been offered up to this point. New products would appeal to its current customers as well. Selling its own products wholesale could be another avenue to explore.
Sales: $16 million. EBITDA: $1.4 million.
Acquisitions Unlimited is offering this health food store chain for sale for $7,500,000 including $2,000,000 inventory.
Call us at 813-920-7880 or Contact Us for details on this business opportunity.